Bull Shoals Lake Fishing Report – April 5, 2017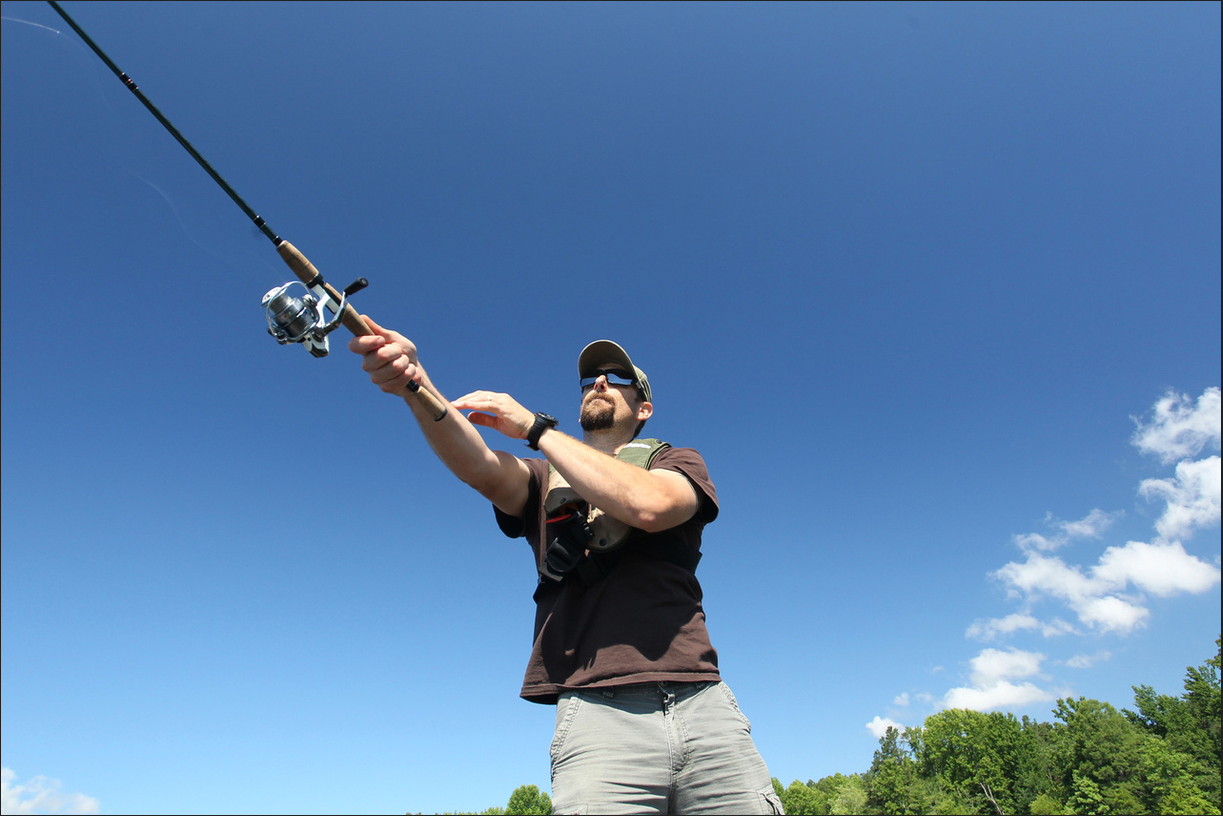 As of Wednesday, the Army Corps of Engineers reports the lake's elevation at 654.95 feet msl (normal conservation pool – 659.00 msl).
(updated 4-5-2017) K Dock Marina reported the lake has jumped about 3 feet with the recent rains. Limited debris, but a lot of color to the water, a dark green to rust color. Good for bass fishing! Not going to be very detailed on this report, but wanted to focus on the crappie bite. Water temperature is actually climbing to the 60-degree mark, which should trigger a good bite with all species. Crappie are good, but not great. Live minnows and swimming minnows are really working in and around the brush piles in the coves. A 60-65 degree surface temperature should have them right on the banks of the coves. Any morning sunshine should result in some great afternoon crappie fishing. If you're after bass, throw a small jig or small plastics on the points and high bluffs. Walleye should start hitting small to medium crankbaits trolling both shallow and near the bluffs.
(updated 4-5-2017) Del Colvin at Bull Shoals Lake Boat Dock said water has come up quite a bit. They've gotten a little bit of rain; Del wishes they had it in the bushes little bit better, but it is what it is, he said. Water temperature is about 60 degrees in back of creeks, 58 in the main lake. They went from pre-spawn to spawn this week. Del was on a bowfishing trip and what he saw, the smallmouth are definitely on the beds everywhere. The males are on the beds. Kentuckies are out a little bit with the smallmouths and the largemouth are right behind them. Largemouths are going to spawn in shallower water than the smallmouths. For the smallmouths, he said, they're in 12-117 feet of water, so you want to keep your boat in 25-26 feet and cast out. With largemouths you can get in a little bit shallower water. With the spawn going on, what you want to look for – you can catch them a lot of different ways, he said, it's a matter of getting it in right places. Anglers are catching them on creepy crawlers, purple orange pink lizards, Carolina rigs, worms, flukes, Shaky Head, it doesn't matter. Natural colors work better in clear water, but he said you don't have to always go with that rule of thumb. It's all about locations while they're spawning; look for the gravel points, pockets, anywhere where the gravel is at, the flats where the beds are, that's what you want to focus on. That approach is going to be good for the next couple of weeks. These are the days you're going to catch 10-20-30-40 fish a day depending on the day, Del said. If you're going to catch some bass and let them go, take the picture where they're at and let them go immediately. They have a job to do, that's spawning, and let them do it, Del said. If you're going to chase walleye, the bite is still going pretty strong. It usually starts tapering off about now, but anglers are still catching them on jerkbaits early or late. On a cloud day or raining day you can still catch them using a jerkbait. It's the same with the white bass; they're still being caught in backs of creeks. That is going to taper off, but for the next couple of weeks fishing is good, he said.