Bull Shoals Lake Fishing Report – August 31, 2016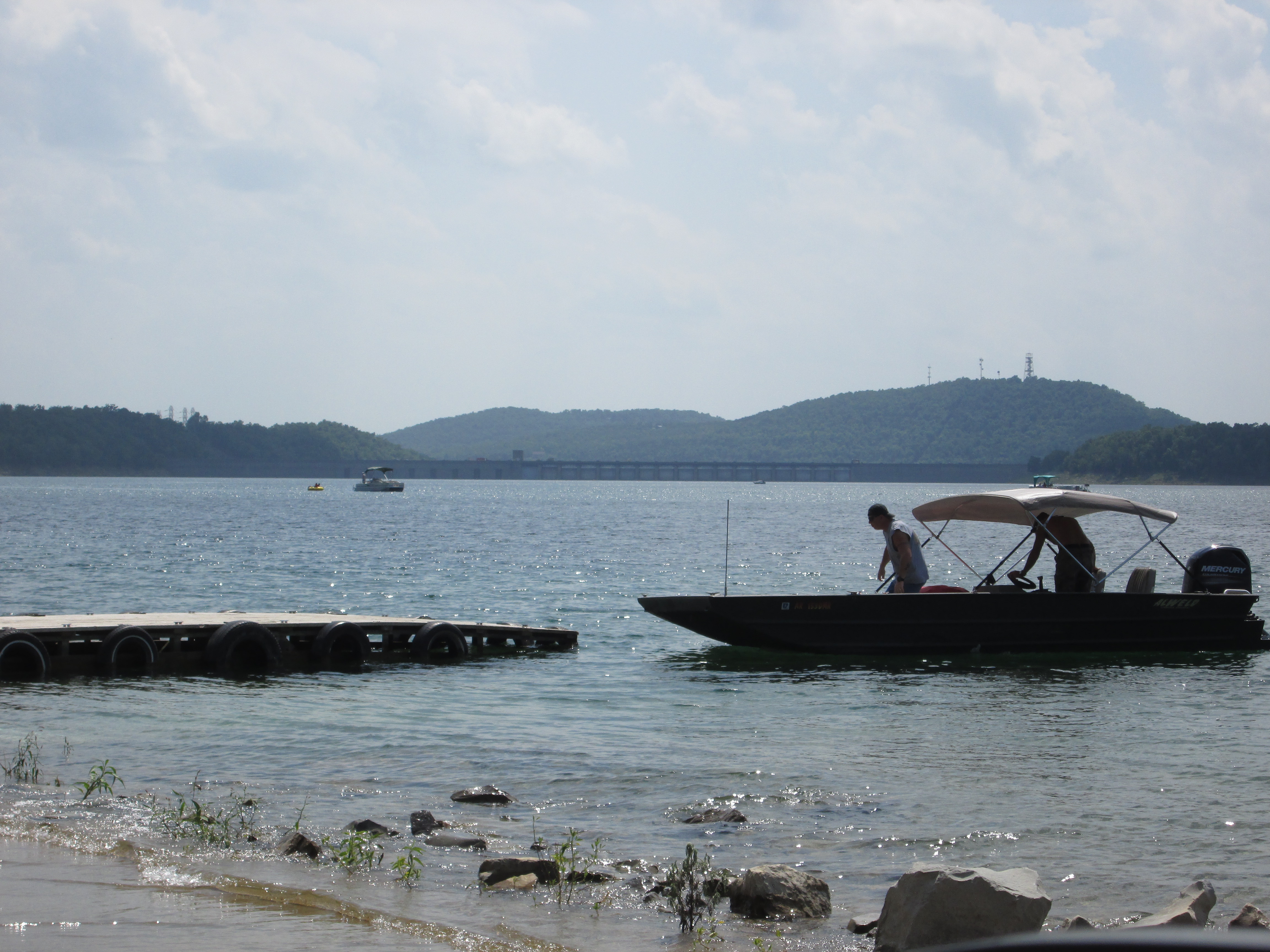 Bull Shoals Lake Fishing Report – August 31, 2016
As of Wednesday, the Army Corps of Engineers reports the lake's elevation at 661.60 feet msl (normal conservation pool – 659.00 msl).
(updated 8-31-2016) K Dock Marina reported that lake conditions have really changed in the last recently. Rain and cool nights have dropped the surface temps down about 10 degrees from last two Saturdays ago. Water is also stained, making it great for bass fishing. The walleye and crappie bite should get better now that we are reading water temps in the low 80s instead of the middle 90s. Been seeing a lot of large catfish being caught on a variety of methods. Both channel and flathead cats are starting to feed. Most recent water surface temperature was 82 degrees. Black bass are good topwater, including Zara Spooks, Ploppers and buzzbaits. Also good on large plastic worms and jigs in 18-25 feet off of points and steep bluffs. Also good on large crankbaits in the same range. Walleye are fair to slow on bottom-bouncing nightcrawlers in 30-plus feet of water. Crappie are slow on live minnows in brush piles. They are suspended in 20 feet. (Crappie should start to come up better with the surface temp cooling down.)
(updated 8-31-2016) Bull Shoals Lake Boat Dock reported water temp has come down quite bit. Cold nights have come through, some big changes on the lake. The 92-, 94 is down to 84 for the high. Over the apex. Rain coming in, water coming in back of creeks, big fish are beginning to move around a little bit. Guys are catch8ing walleye trolling right now, using deeper crankbaits. They're trolling the flats up around Oakland, some of the main lake points. Those walleye are suspended about 25-30 feet and the baits in that general area too. We;'ve got a thermos, about 30 foot. You don't have to fish deeper than 30 feet to get some action, For bass, the ledges are still holding a lot of fish. The Whopper Plopper is working. Fish the conditions. If you have wind and cloudy conditions, start fishing the PowerBaits. You can flip a jig up around the ledge rock. The fish are starting to come up into the bushe, try a Right Bite ½-ounce jig there. There is a ton of shad back in the creeks. There aren't a lot of bass there yet, but it's just a matter of time before the bass move back in there. If it's sunny and calm, a drop-shot will work well. Pulled a lot of fish on the drop-shot the other day. Robo worm with a 12-14-inch leader so they're being caught off the bottom. Most of the presentation is vertical over the trees, channel swings. A lot of times you'll three or four fish from the same school. Topwater has been on and off. If it's sunny out and not a lot of wind, they're hitting the Lucky Craft Sammie and the old Biffle Bug, and the Green Pumpkin Red and Green Pumpkin Orange. Lot of fish are suspended at about 20 feet and jerkbaits are working. Early in the morning they will be a little bit shallower. Fish the conditions.