Fishing Report – December 3, 2014
As of Wednesday, the Army Corps of Engineers reports the lake's elevation at 653.05 feet msl (normal conservation pool ? 659 msl).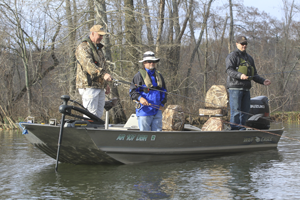 During winter, be sure to wear your floatation device any time you are out on the water. When a person falls into water below 50 degrees, there's and involuntary action called the torso reflex (also known as the gasp reflex), where they automatically inhale deeply, sometimes drawing in water. Without a life vest to aid in flotation, even the best swimmer can drown in this circumstance.